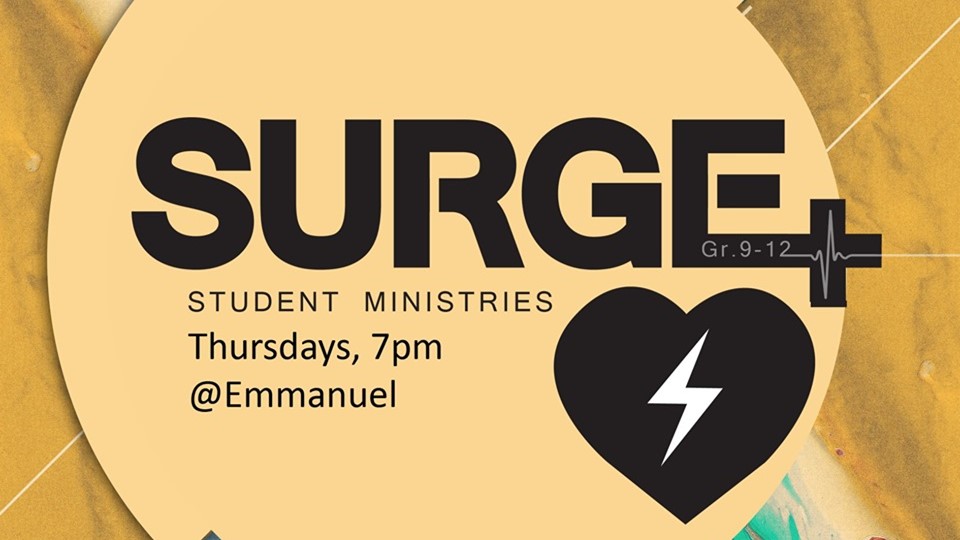 Every Thursday 7:00-8:30pm.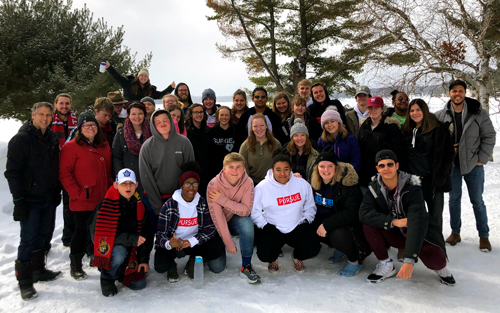 We are back! Starting Thursday, September 23rd, we will be having in-person meetings at Emmanuel. Masks, socials distancing, and safety measure will all be in place, but will NOT stop us from having fun and seeking God together.
Surge Student Ministries exists to reach teens in Prince Edward County and beyond with the gospel of Jesus. To use this good news to equip, enable and encourage students to live counter-culturally by telling them who they are, why they're here, and what will fulfill them. Finally to motivate students to live on mission, giving their whole lives in worship of Jesus and sharing this gift.
Youth Director:
Andrea Calvert: andreacalvert@live.ca
Eli Verkuyl: eli@qyu.ca
2 Corey Street, Bloomfield, ON
Surge Student Ministries is located in the basement of Emmanuel Baptist Church.
Thank you for your interest in our SURGE Group! Fill in the form below and one of our leaders will contact you soon.