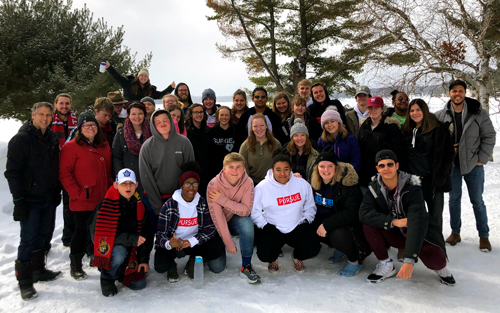 Join us on Facebook Live!
Because of challenges related to COVID-19 we have moved our meetings online. Each Thursday we will be going live on the Surge Student Ministries Facebook Group Page. Check it out on Thursdays at 7:00.
Surge Student Ministries exists to reach teens in Prince Edward County and beyond with the gospel of Jesus. To use this good news to equip, enable and encourage students to live counter-culturally by telling them who they are, why they're here, and what will fulfill them. Finally to motivate students to live on mission, giving their whole lives in worship of Jesus and sharing this gift.
Youth Director:
Andrea Calvert: andreacalvert@live.ca
Eli Verkuyl: eli@qyu.ca
2 Corey Street, Bloomfiel, ON
Surge Student Ministries is located in the basement of Emmanuel Baptist Church.