Tania & Don Craig - TFC Liberia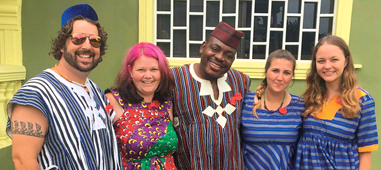 Unfortunately the Liberia partnership is on hold for now, including the school build. We pray that this will allow for some restructuring within YFC Liberia and that the Lord will lead us back to finish the school project.
There is still good news from Liberia though. The brick press project with Joshua Blahyi (the former 'General Butt Naked') continues to grow. Joshua and his boys have built many of the brick presses and are using the bricks that they have made with these machines to start the expansion to Joshua's program which helps to reha- bilitate drug addicted youth and former child soldiers. This rehabilitation facility is on a large farm in Sinoe County, and when complete will be able to house over 400 youth. We also continue to support Samuel who is a volunteer with YFC Liberia, who ministers in one of the poorest slums in Liberia which is called the Doe community.
Please keep Don and Tania in your prayers. Contact: donniecraig@gmail.com