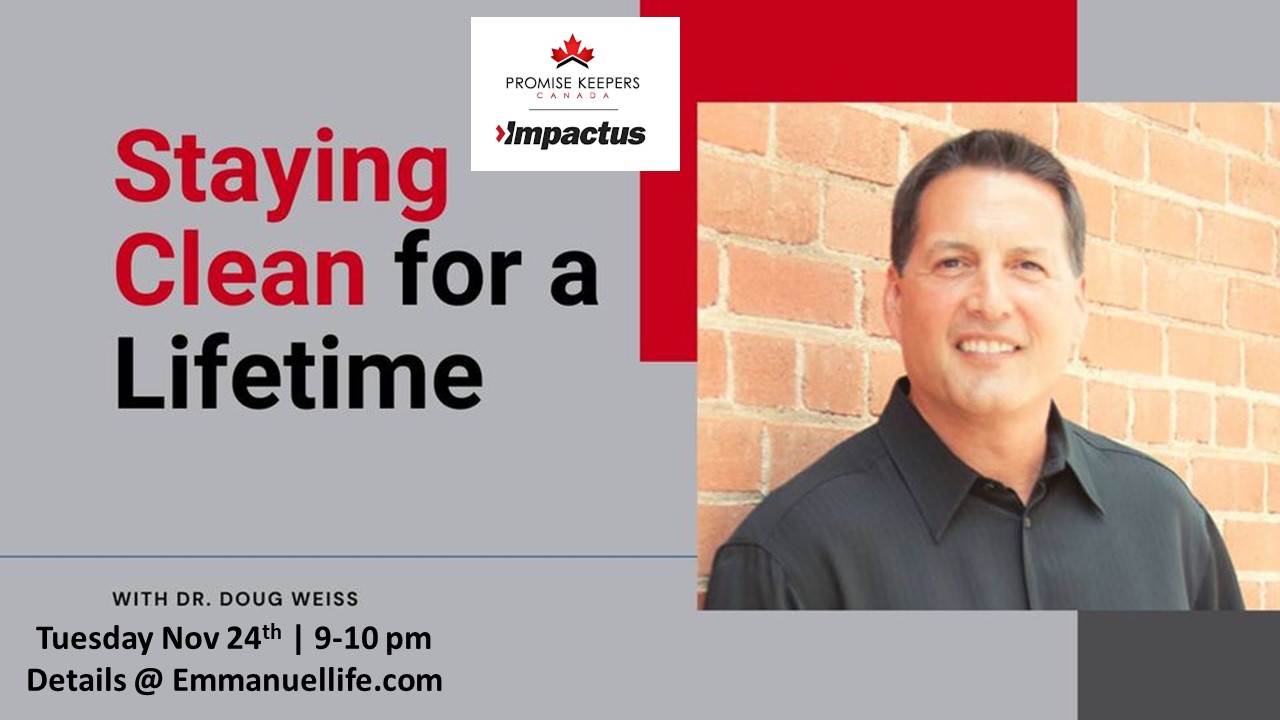 Join us for a joint Event with Celebrate Recovery, Promise Keepers Impactus Canada, and Emmanuel. Tuesday November 24th at 9pm, after Celebrate Recovery. You are in a war - a war for your sexual purity. The enemy attacks the young and old alike, hoping to permanently scar and leave you ruined. Your sexual past does not define who you are and it is not the end of your story. There is hope and practical steps to achieve lasting freedom from unwanted sexual behaviors.

Join us for a FREE live stream with Dr. Doug Weiss where he will:
explain the physiological and psychological responses to pornography
the effects of impure sexual thoughts and actions on your relationships
give you practical tools to get and stay sexually clean
Doug Weiss, Ph.D., is a nationally known author, speaker and licensed psychologist. He is the executive director of Heart to Heart Counseling Center in Colorado Springs, Colorado, and the author of several books including, Intimacy.