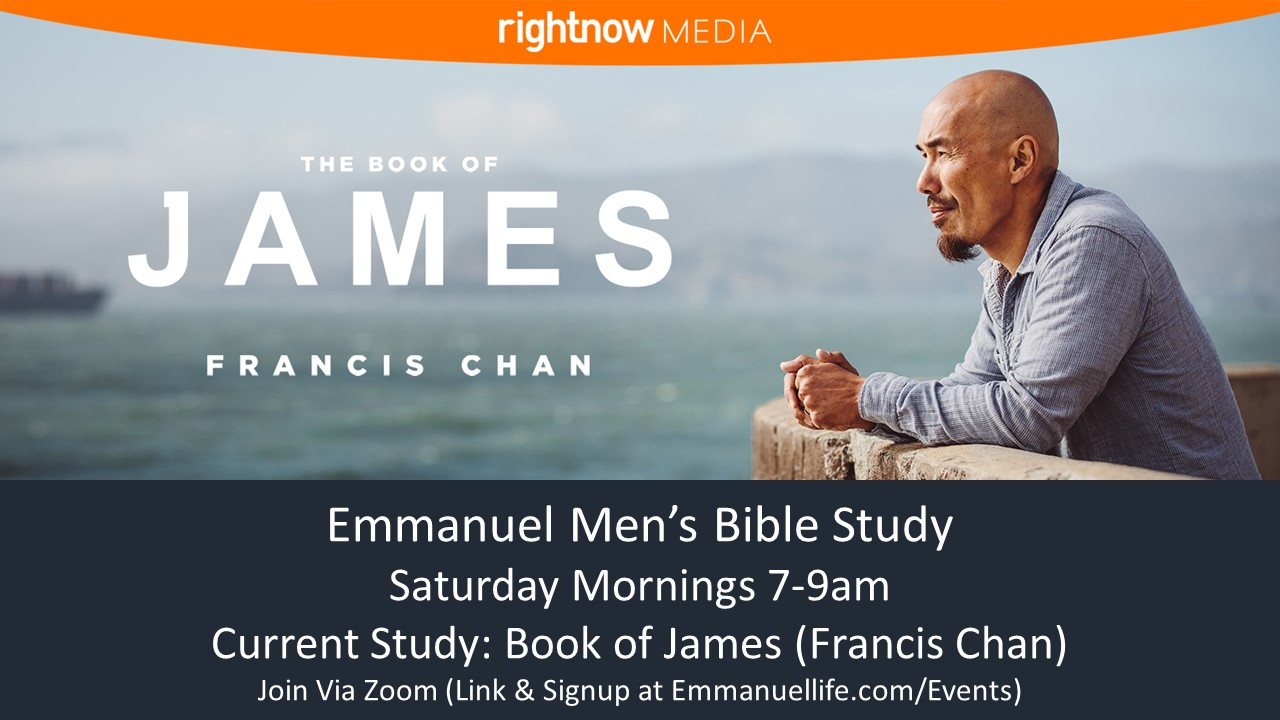 Men! Join us for our Men's Bible Study on Saturday Mornings from 7-9 am Via Zoom. This is an opportunity to study and apply God's Word to our lives, while building biblical, authentic and accountable relationships together as men.
Our Current Study is "The book of James" by Francis Chan. True faith produces fruit. A faith without action and without life change is ultimately a dead faith. The book of James speaks to the realities of a living faith in Jesus—the kind of roll-up-your-sleeves and get-your-hands-dirty discipleship that is borne out of an authentic relationship with the risen Lord. James writes to believers who know suffering, who've faced trials, and who ultimately desire a deep relationship with God. Francis Chan unpacks the dense truth contained in the book of James. Francis works through James verse-by-verse, challenging followers of Christ to move beyond a private, intellectual knowledge of God and His Word, to a vibrant faith that impacts every square inch of life.
Sign up below for the Study. We will post Notes for each week below so that you can work ahead of our time together. Then we will meet online to for Bible Study, Discussion, and prayer together. Let us know ahead of time if you can that you are planning to join or send any questions to shawn@emmanuellife.com. For this Study you will need to download ZOOM to your computer, phone, or tablet. You will find the Zoom link below as well (Same link each week).