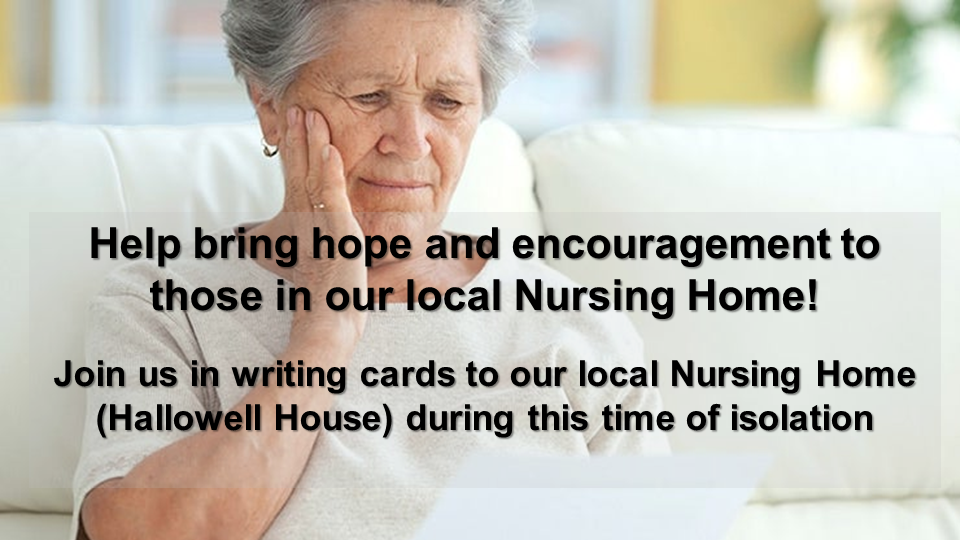 As a followup to the Easter Cards that we made for Nursing homes in the county, Hallowell House has asked if we would consider writing letters to the residents during these days of isolation.
The request is that we could "write letters with positive messages for the residents to read that would help boost their overall mood, and that perhaps some residents would respond back. This may create a pen pal effect."
For privacy reasons, we can not provide the names of residents at Hallowell, but you are welcome to sign your name to a letter you write and you may perhaps receive one back! You can hand write or type letters, send them to the church at office@emmanuellife.com to be printed off, or drop them off at the church in the bin outside that main doors over the next week, and we will see them delivered. If you have any questions, please contact us through email here.
Thanks for helping encourage the residents in isolation at Hallowell House at this time.