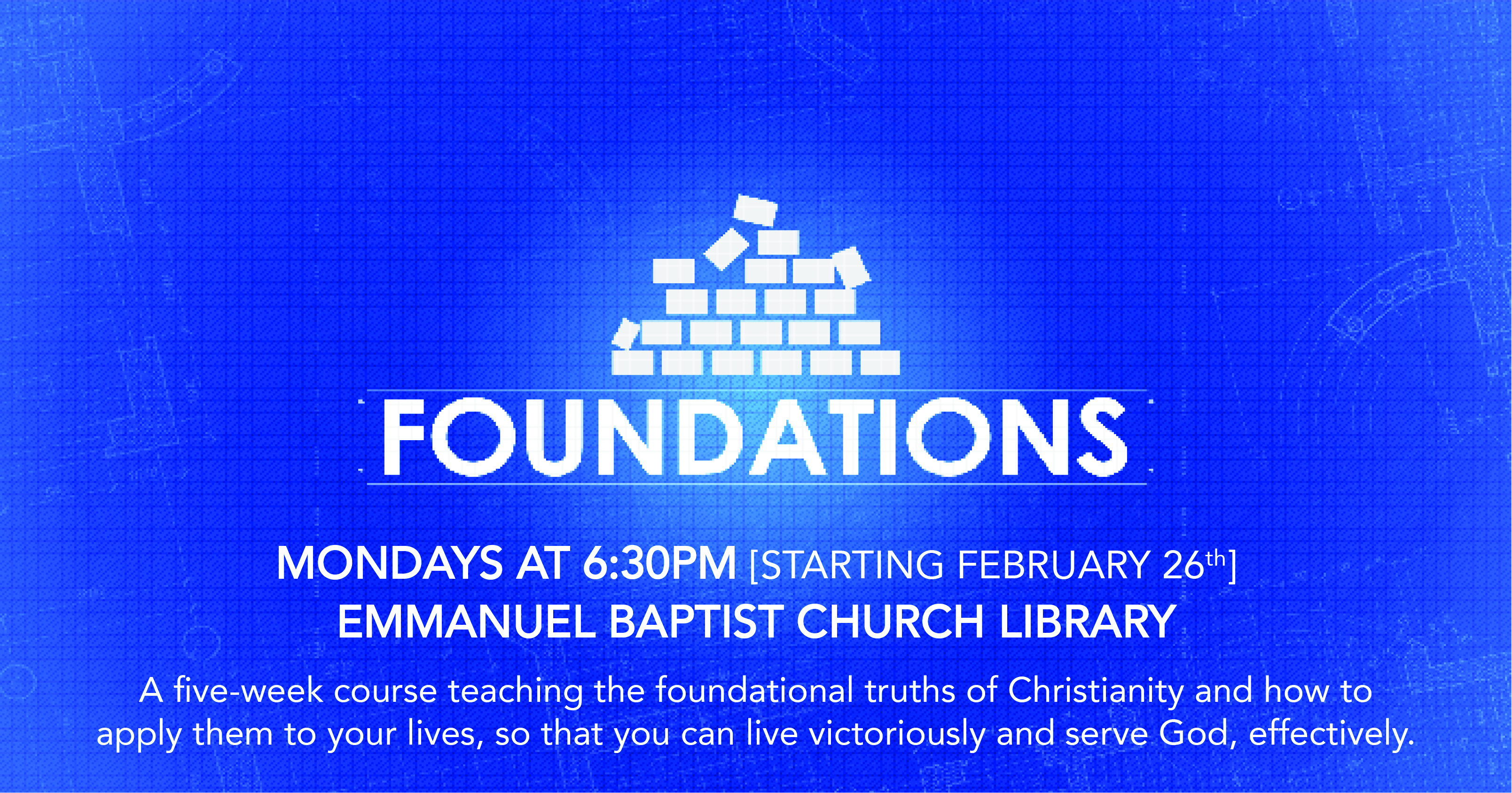 FOUNDATIONS with Pastor Peter Spragg | Mondays at 6:30pm (begins February 26th)
This five-week course will teach your foundational truths of Christianity and how to apply them to your life, so that you can live victoriously, and serve God effectively. Located in the Library at Emmanuel Baptist Church.
Everyone that is new to Christianity and/or new to Emmanuel is encouraged to attend this course.
Tops of Study:
1. Salvation: What it is & How You Can be Sure? Jesus came to seek and to save - what does that mean to me personally?
2. Living the Christian Life...daily. Learning to live daily in the presence of God, at home, at work, and everywhere else. This study will include learning to read the Bible & pray.
3. The Work of the Holy Spirit in Your Life. Jesus sent us the Holy Spirit to enable us to live and serve God. How does the Holy Spirit work in your life and in the world around you?
4. Overcoming Sin & Temptation. Jesus died to set us free from the power of sin. Learn how to overcome some of these issues that drag us down.
5. What is our Purpose in this World. Why are we here? How can your life make a difference in the world?