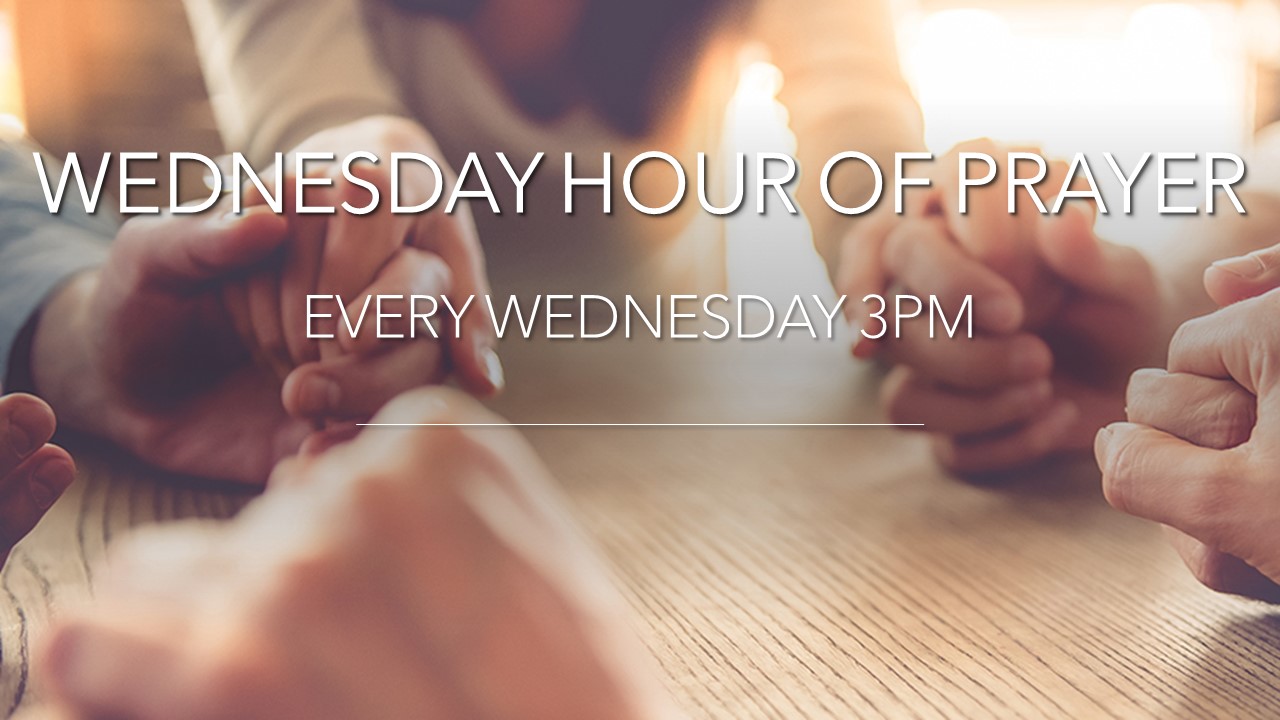 During Lockdown for the Month of January, we are planning on providing our weekly Wednesday afternoon prayer time (every Wednesday at 3pm) and our Monthly Emmanuel Prayer Night (Wednesday January 20th at 7pm) Virtually via Zoom. Join us by downloading Zoom (

here

) on to your phone, tablet or computer, and then clicking on the specific Zoom link provided below to join at the time of meeting. If you need any help, contact us via email here.
Get the latest Updated Prayer list

here.
Wednesday Hour of Prayer Zoom Link click Here
Emmanuel Prayer Night Zoom Link Click Here
"Our prayers may be awkward. Our attempts may be feeble. But since the power of prayer is in the one who hears it and not in the one who says it, our prayers do make a difference." - Max Lucado
"There are parts of our calling, works of the Holy Spirit, and defeats of the darkness that will come no other way than through furious, fervent, faith-filled, unceasing prayer." - Beth Moore
"Prayer lays hold of God's plan and becomes the link between His will and its accomplishment on earth. Amazing things happen, and we are given the privilege of being the channels of the Holy Spirit's prayer." Elisabeth Elliot
"The reality is, my prayers don't change God. But, I am convinced prayer changes me. Praying boldly boots me out of that stale place of religious habit into authentic connection with God Himself." - Lysa TerKeurst
"Nothing tends more to cement the hearts of Christians than praying together. Never do they love one another so well as when they witness the outpouring of each other's hearts in prayer." Charles Finney
"True prayer is neither a mere mental exercise nor a vocal performance. It is far deeper than that - it is spiritual transaction with the Creator of Heaven and Earth." - Charles Spurgeon
"To get nations back on their feet, we must first get down on our knees." - Billy Graham
"Prayer makes a godly man, and puts within him the mind of Christ, the mind of humility, of self-surrender, of service, of pity, and of prayer. If we really pray, we will become more like God, or else we will quit praying." - E.M. Bounds
"He said to them, "It is written, 'My house shall be called a house of prayer..." Matthew 21:13
"They devoted themselves to the apostles' teaching and to fellowship, to the breaking of bread and to prayer." Acts 2:42
"Let us then with boldness draw near to the throne of grace, that we may receive mercy and find grace to help in time of need." Hebrews 4:16
This is the confidence we have in approaching God: that if we ask anything according to his will, he hears us. - 1 John 5:14
Do not be anxious about anything, but in every situation, by prayer and petition, with thanksgiving, present your requests to God. And the peace of God, which transcends all understanding, will guard your hearts and your minds in Christ Jesus. - Philippians 4:6-7
The Prayer of a righteous man is powerful and effective. - James 5:16
Now the end of all things is near; therefore, be serious and disciplined for prayer. - 1 Peter 4:7
I urge that petitions, prayers, intercessions, and thanksgivings be made for everyone. - 2 Timothy 2:1
Devote yourselves to prayer; stay alert in it with thanksgiving. - Colossians 4:2