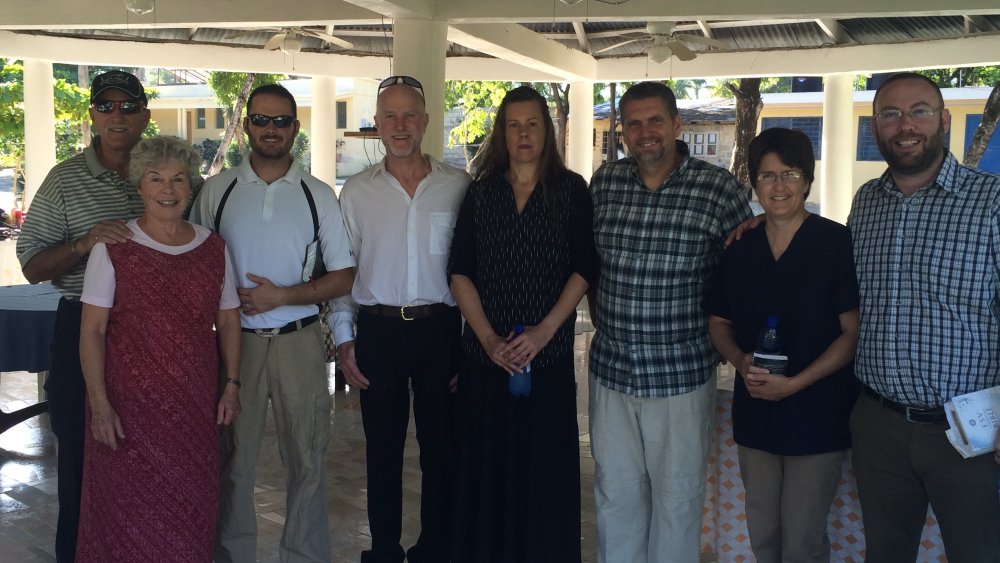 Construction Team:
FEJ has requested we build several latrines to assist with containing any spread of infection or disease from personal hygiene.
We urgently need to determine the materials list for any projects we plan on doing Nov.9 – 16 so we can get the list to FEJ and they get the cost estimates and delivery scheduled for the materials need before we arrive.
Housing! On Wednesday Rick will be demonstrating a scaled model of an 'A frame' home he is proposing. It's amazing and includes sleeping in the loft and water collection. I've never seen a structure like it in Haiti so I'm sending to FEJ to see if it would be accepted
Medical Team:
FEJ has sent their suggested list of supplies: http://www.missionoftears.ca/medical-needs-from-hurricane-matthew.php
However, we need to decide what we are able to take and administer. A donation from Wellington Pharmacy has been graciously offered as well we likely can purchase some additional supplies as needed but we need to give the pharmacy time to order.
We need to add an element of education and training for general health and Hygiene maybe in the form of classroom powerpoint style presentation and demonstration. This might be a controlled setting to give away clothes, soap, toothpaste, etc. Packages could be made up ahead of time.