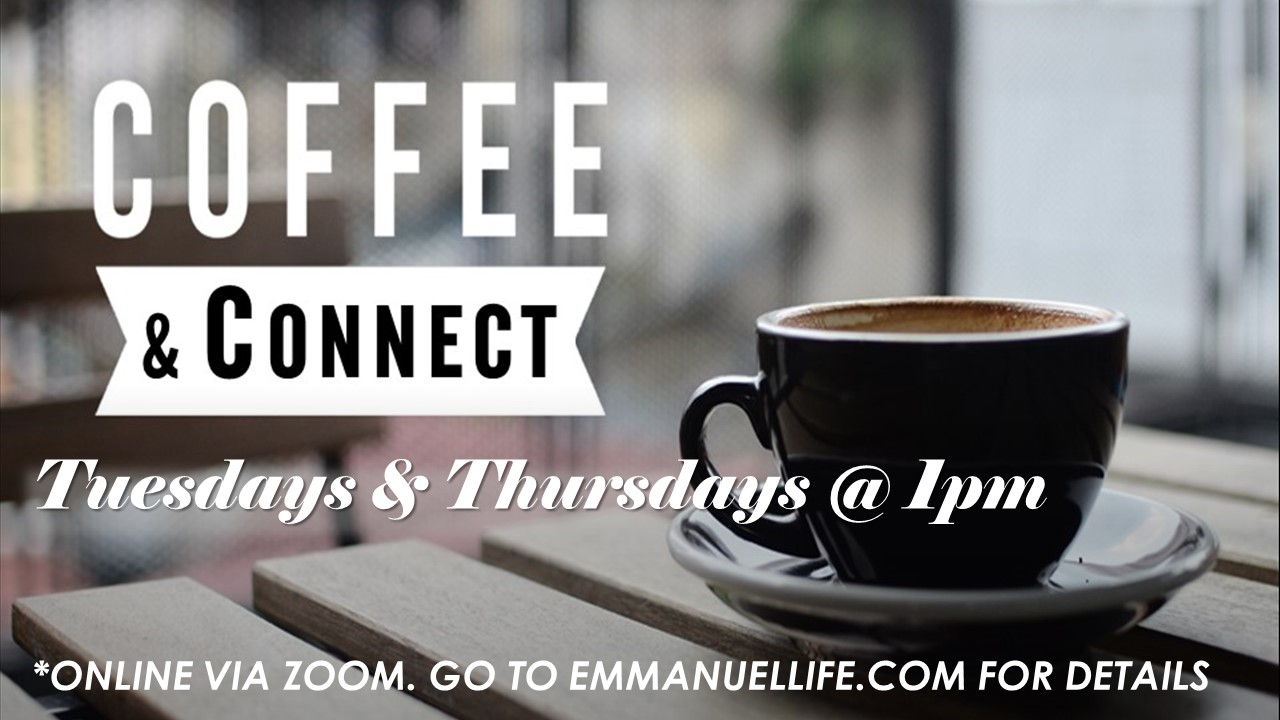 "Every day they devoted themselves to meeting together in the temple complex, and broke bread from house to house..." Acts 2:46
We are living in unique days. We are having to work harder than ever to stay encouraged and connected with one another. We are providing another opportunity for those who feel may feel isolated, discouraged, or disconnected, to meet with other believers over video via Zoom twice a week on Tuesdays and Thursdays called Coffee & Connect.
Grab a cup of coffee or tea and join us from 1 to 2 pm. You will have to download Zoom to your phone, laptop, or computer and register an account. Feel free to invite a friend. When it is time for the meeting (we suggest 10 min before) click on the Link below and it should take you into Zoom and into our meeting.
A reminder that the purpose of our meeting is to spiritually encourage one another, any other agenda is discouraged. Feel free to bring along encouraging Bible verses, stories and prayer requests. An Emmanuel Staff member or Leader will be there to oversee our time together. See you there!
Join Zoom Meeting
https://zoom.us/j/680100649
Meeting ID: 680 100 649