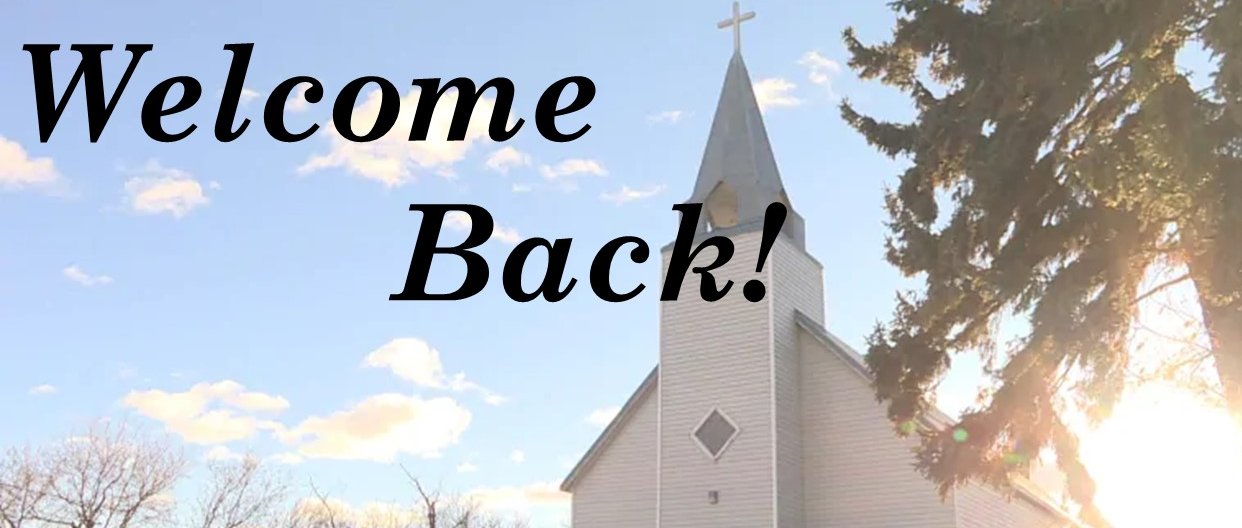 We have reopened the doors to Emmanuel to physically gather for church services again! We know that "Church" is not a building, that the church has been alive and active during this time of quarantine, but we also know the scriptural imperative of meeting together physically to worship, fellowship, and use our spiritual gifts to build one another up.
We will be reopening the church building for services prayerfully, thoughtfully, and with new protocols in place to keep everyone as safe as possible. We know that not everyone is ready to come back to church, and that is ok, we understand. We will continue to provide the services online until you are ready.
Now for the details! We will have our 9 am and 11 am Service at Emmanuel, following the government protocol of 30% Capacity and will be limiting our services to 140 people in the service. In order to make sure we achieve this we are requiring people to signup for the service. You can signup online below or by calling the church and leaving your information there. We will leave a small buffer for visitors and newcomers.
We have been working hard to provide new protocols to keep everyone safe. If you chose to come to a service at the building here is what to expect:
You should not come to church if you have any Covid19 Symptoms:

fever, coughing, sneezing, runny nose, tiredness, and shortness of breath; if you have had contact with someone who has tested positive for Covid19 in the last 14 days; or have been out of the country in the last 14 days.

When Parking and in the parking Lot, maintain social distancing guidelines, avoid clustering in groups larger than 10.
Everyone will enter through the Main Entrance, maintaining social distance. Greeters will open the doors for you, provide you with hand sanitzer, and will guide you into the building and to your seats. All greeters will be wearing face shields for your protection
We encourage you to wear a mask, to bring your own, especially if you choose to participate in worship.

Masks however will not be mandatory

, and if you are in need of one, we will have some available. Children are not expected (and should not) wear masks.
We are asking everyone to

Sign-up for a service

and we will be taking attendance in our services to ensure that we stay within our 30% Capacity. This will also help us in the event that someone does test positive with Covid19 to help the public health Unit track and notify those who may have been infected. Please note that no one's name will be give to anyone, including the government, without their permission.
We will provide as much direction and information as we can through floor markings and signs, please take note of them.
We will not be providing any physical material such as bulletins or sermon notes, but will make these available online. We ask that you keep all personal belongings with yourself at all times, there will no shelving or coat racks available.
We will continue to use online giving, but will provide a place for any physical offering when entering the building.
Chairs will be setup as before, however to maintain safe social distancing, we will be taping off every other row, and asking you to leave a chair or two between different households
During the service there will be no singing because of the risk. We highly recommend that you wear a face mask for the consideration of others, but it is not mandatory.
There will be no children's programs. We ask parents to keep their children with them while inside the building. We will provide online materials for kids at our website for you to use and/or bring with you. Children are not expected to wear masks.
We will not be serving any food or drinks. We ask that you bring this with you and take it home with you as well.
After the service, everyone will exit through the Corey Street doors, guided again by greeters who will open doors for you.

Washrooms will be available

. We recommend you avoid using them if you can. Washrooms, will be used one person at a time (except for children with their parents), there will be a place to line up in the Library if needed. We will also have a bathroom attendant providing sanitizer and cleaning the bathrooms regularly.
A reminder that there is no physical contact allowed within the building, outside of your own household. (Yes this will be hard! Especially for Rachel)
We know that these protocols will be different, and that they will make church not quite the same! But our desire is to obey government protocols and keep everyone safe. We know that not everyone sees these protocols the same, and are reminding everyone to strive to keep the unity of the body of Christ, and to consider the interests of others. We are looking so forward to meeting together again! Remember to register below!
You can also continue to watch our services from wherever you are, live or post recorded, on YouTube at our YouTube Channel EmmanuelLifeNetwork
Thank you for Signing up for a service. Please fill in the information below and choose weather you are attending the 9am or 11am Service. You only have to register ONCE.