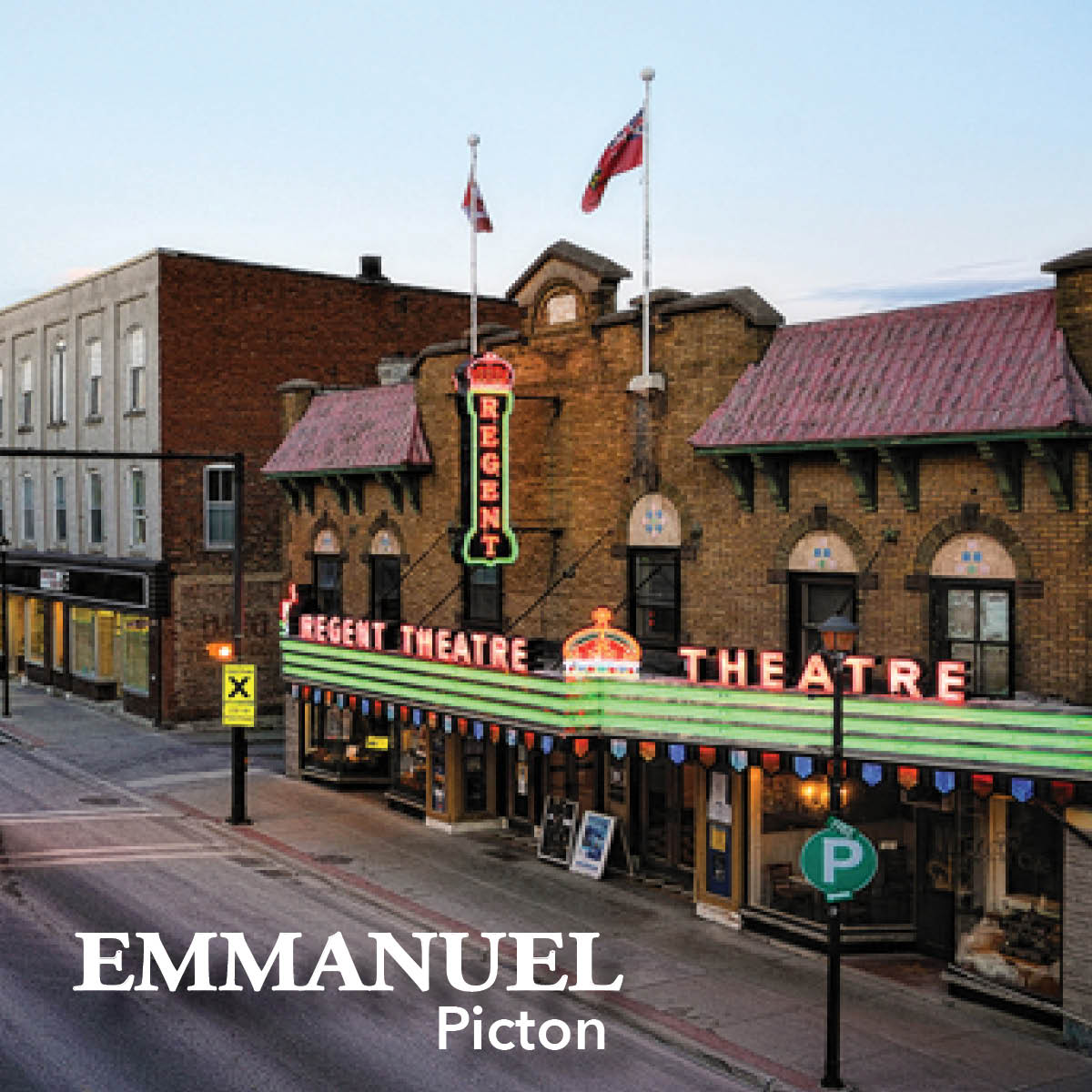 About Emmanuel Picton: Church at the Regent
Why does church have to be in a church? In fact, the church is not really a building, it is the people who are followers of Jesus. With that in mind, and realizing that there are a lot of people in the County that are really not engaged with traditional 'church', a new and exciting way to explore Christianity will be starting at the Regent Theatre in April.
Starting

Sunday, April 23rd

, Emmanuel Picton will be having meetings every

Sunday

morning at

10 am

at the Regent Theatre in Picton. Led by community pastor; Dan Dayton. There will be great music, a message of hope, video's, personal stories, and there will be something for children as well.
Emmanuel Picton is a work of
Emmanuel Baptist Church
in Bloomfield, and nothing changes in Bloomfield. Services will still be held at

9 and 11 am

every

Sunday

in Bloomfield.